(Super Hi-Res Photos May Load Slowly)
Here are a few photos of things we typically find in a "hobby repair". Every week we receive Accutron watches for "re-repair" that a hobbyist has ruined. Usually the Accutron owner is so upset they refuse to contact the hobbyists again to try to remedy the problem. We find all sorts of wrong, damaged or missing parts, or incorrect procedures when we open these watches -- most were never cleaned -- some cannot be repaired.
We're now receiving so many of these hobbyist "jobs" that, depending on the severity, our watchmaker is refusing to accept them. It's very hard not to sympathize with Accutron owners' issues. They were promised quality Accutron repair with genuine Accutron OEM parts and claims of being an "expert" in repairing Accutron watches, and all at cheap, cheap prices. Right....
Here's what came in recently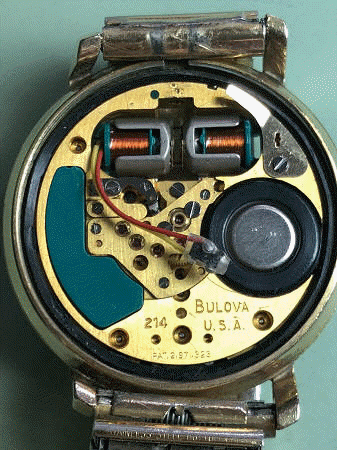 This is what hobbyists call a coil modification. They never seem to understand how to properly regulate these movements, so they butcher them instead.
The photo below is fairly commonplace.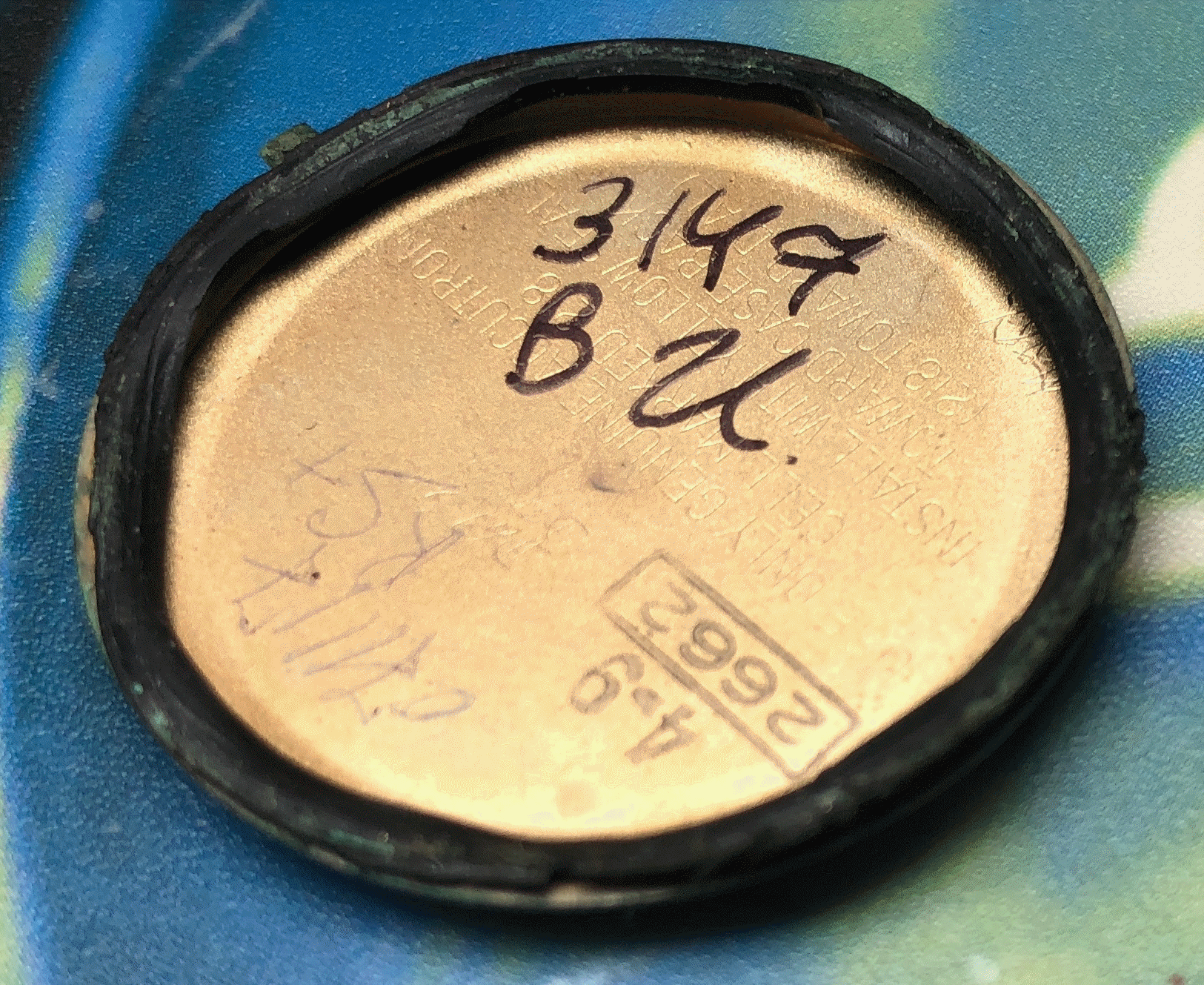 This was received, not running of course, but upon opening the watch to prepare an estimate we first saw that the gasket was about 50 years old and crumbling into the movement.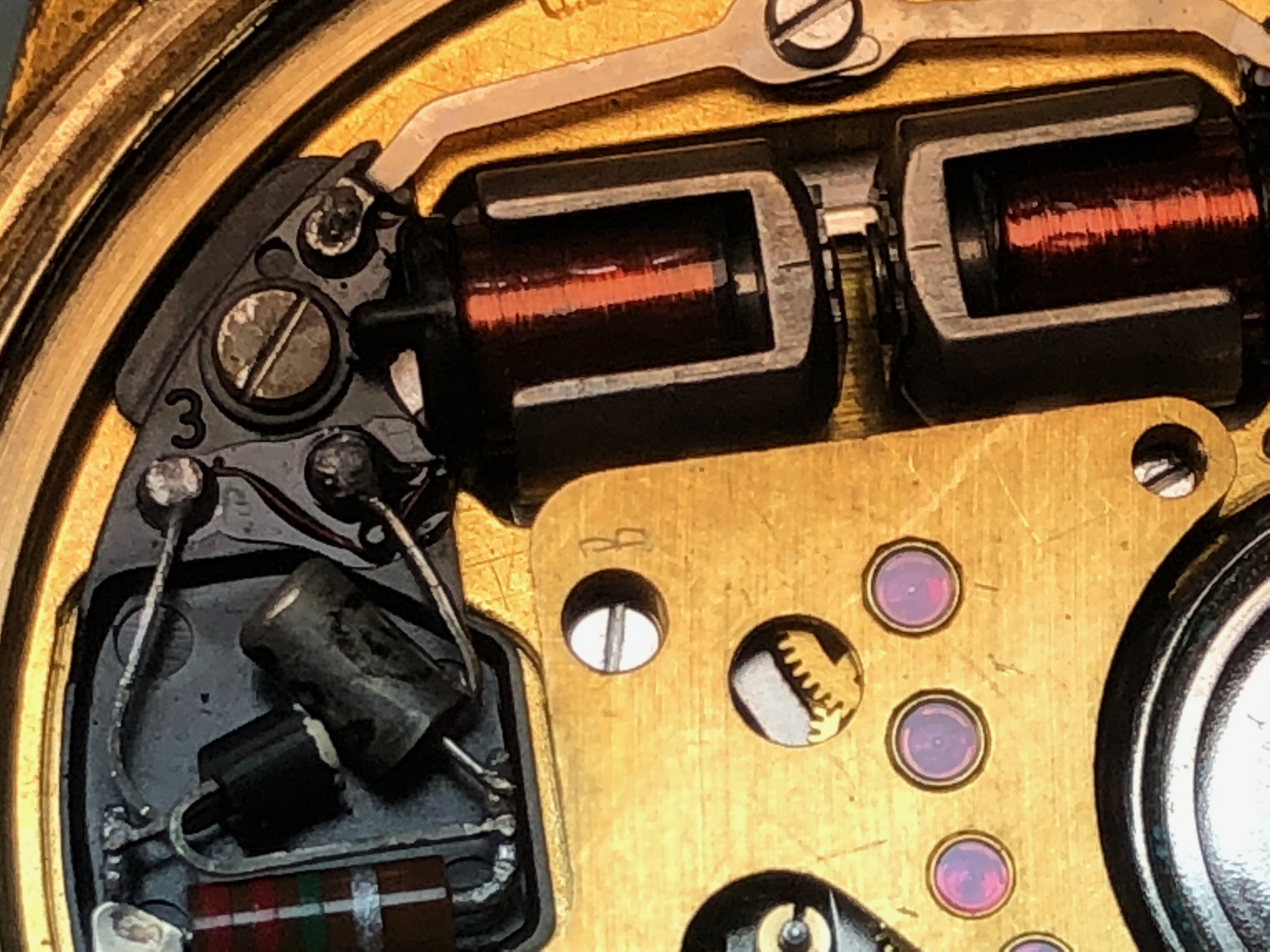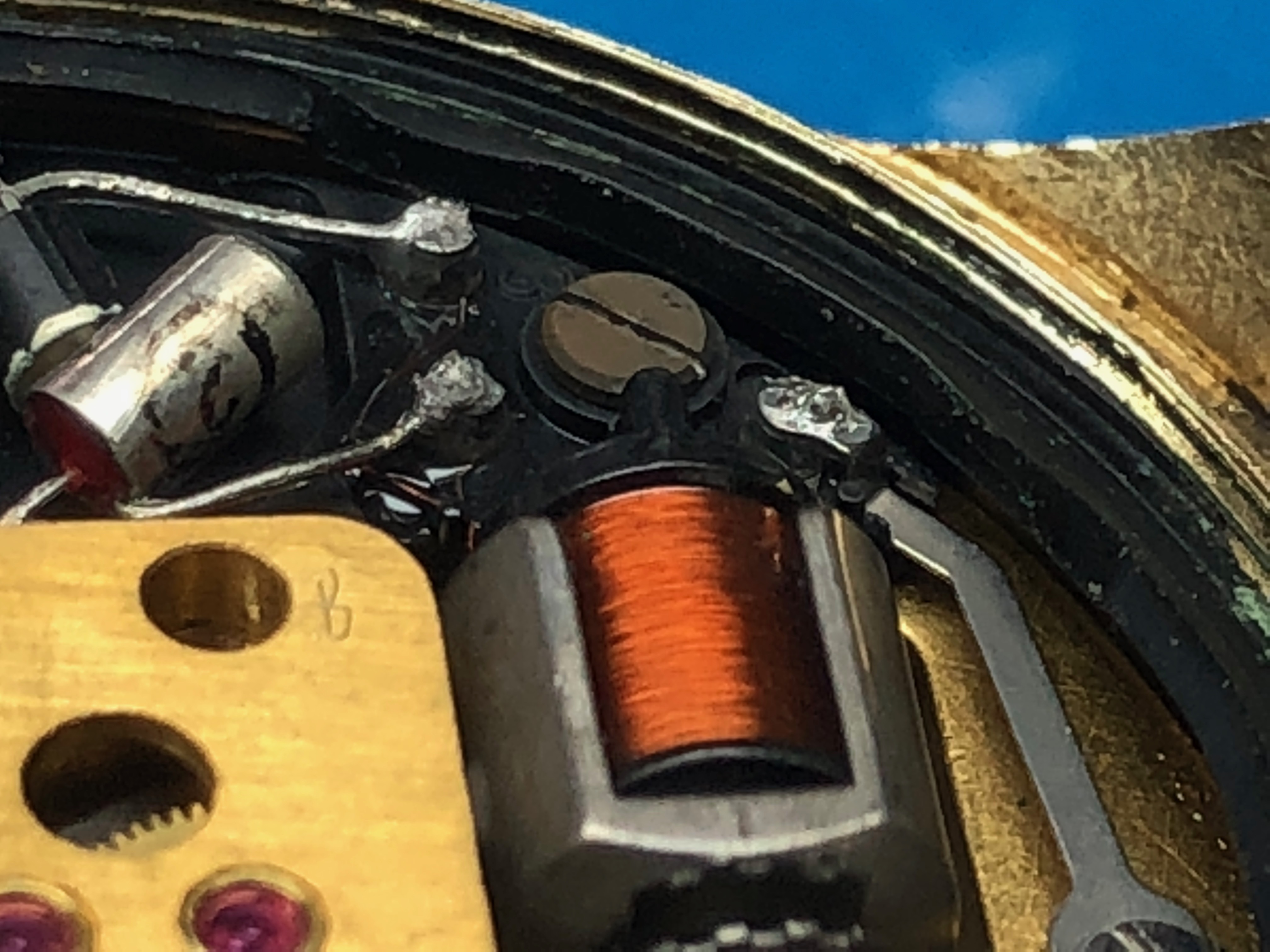 Next, take a look at the coil form screw, rusted. This should have been either treated and rust removed, or better yet, replaced with a new screw. Under higher magnification, it's clear that the movement was never cleaned.
The following photos are from several watches in the previous few weeks.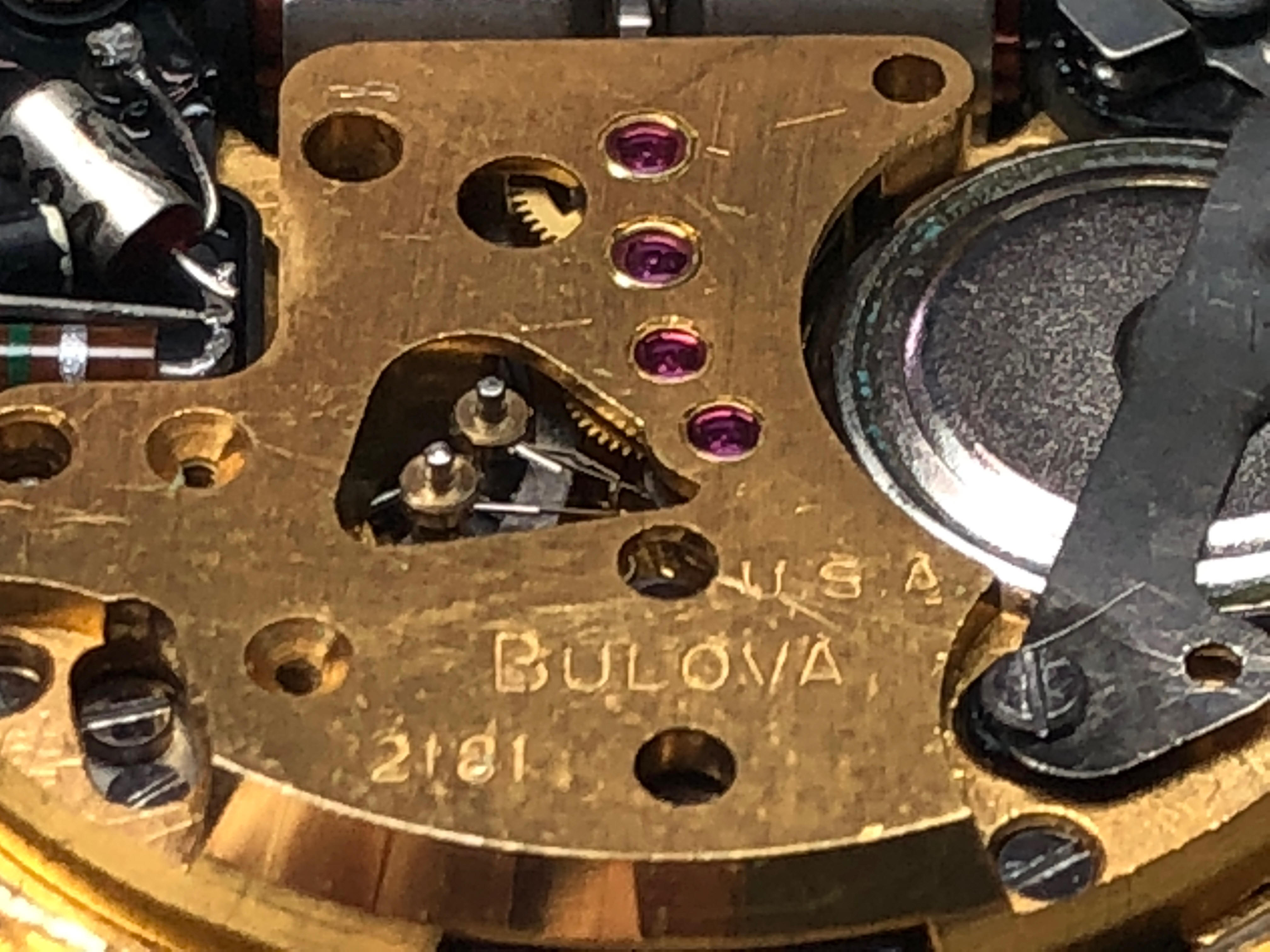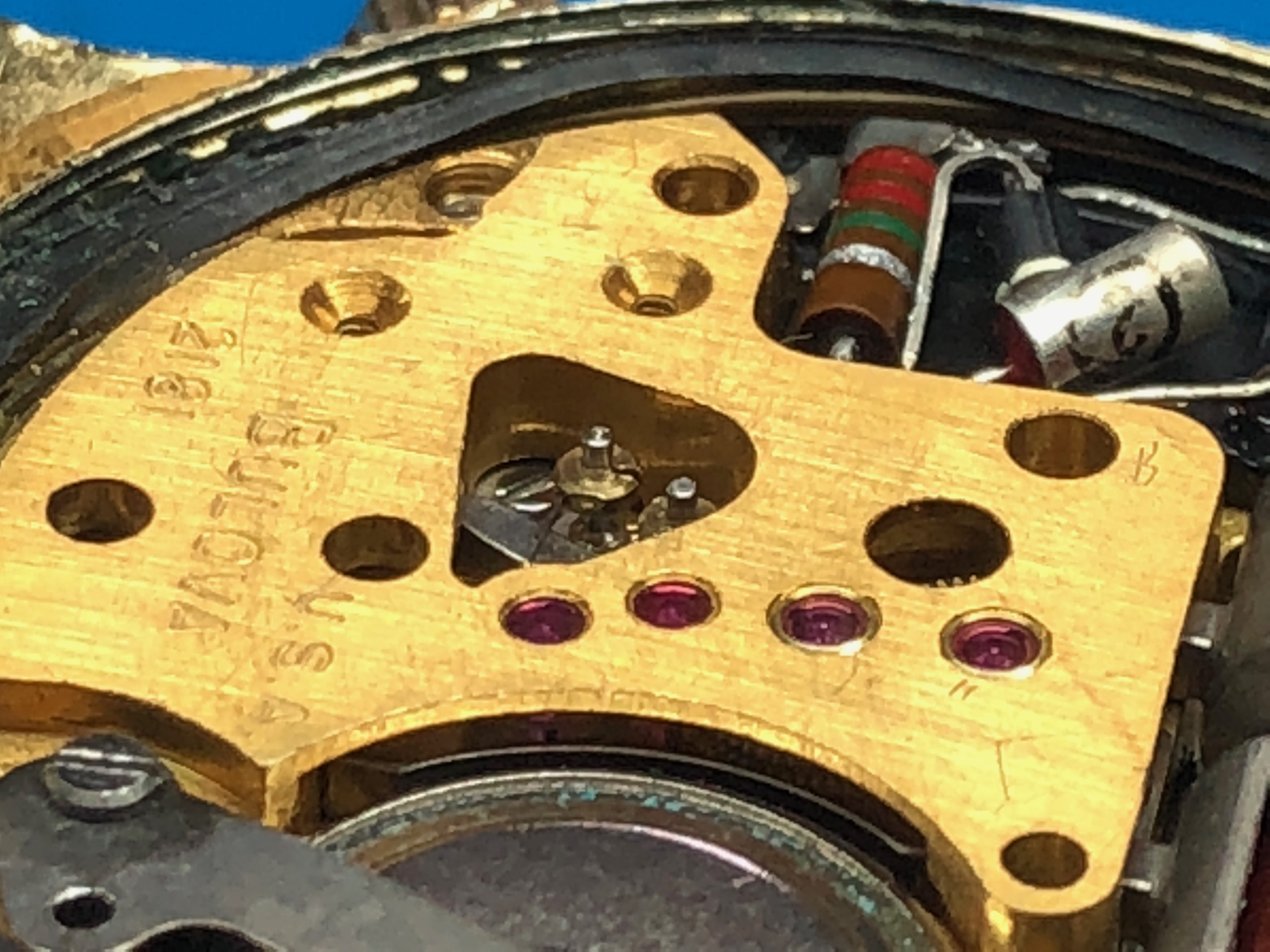 Jewel holes are gummed and gunky. No oils present, thumb prints and goo covering the plates. Scratch marks, scribed initials, dirt. Basically filthy.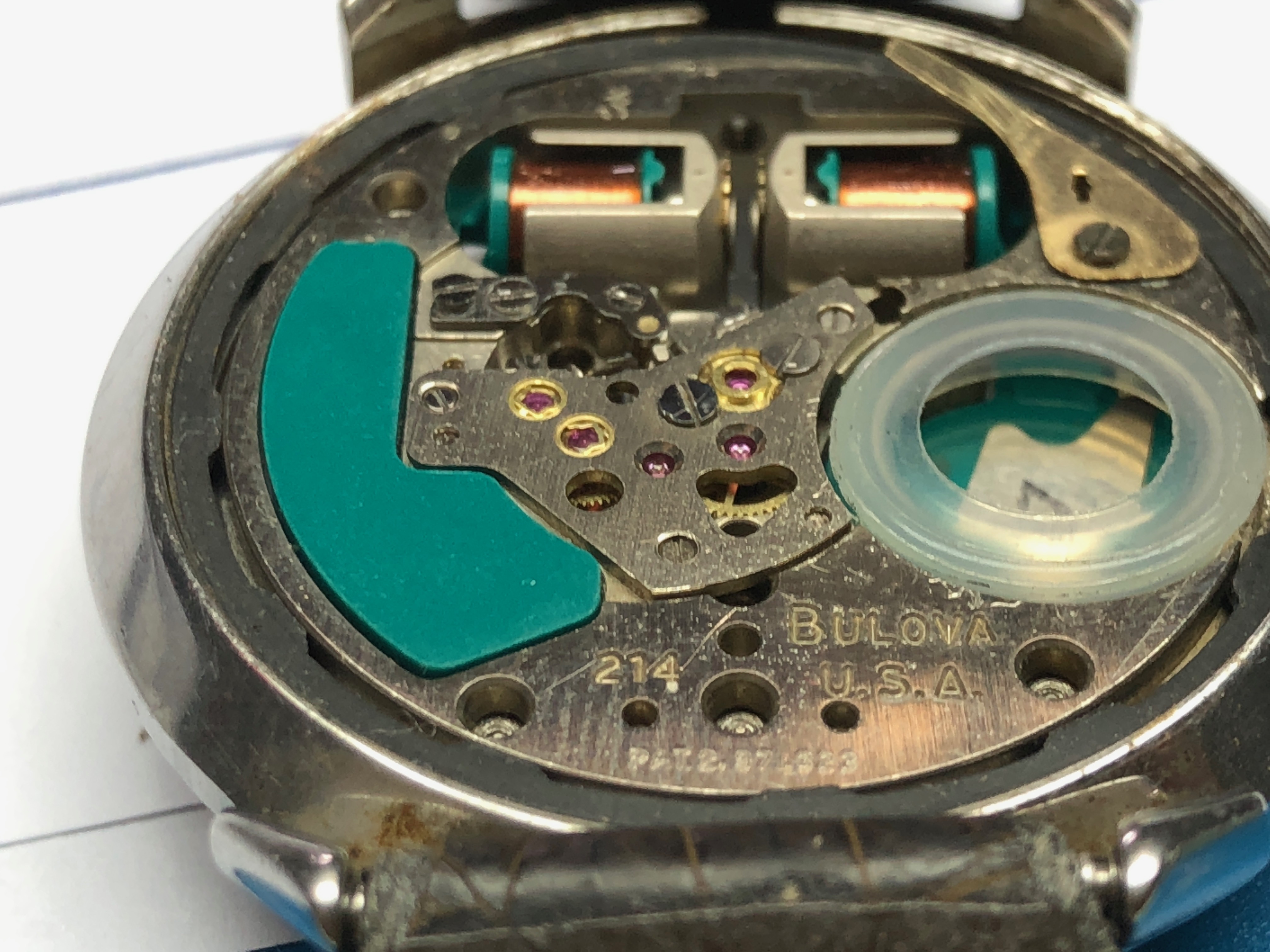 Clearly never cleaned judging from all the hand/finger prints.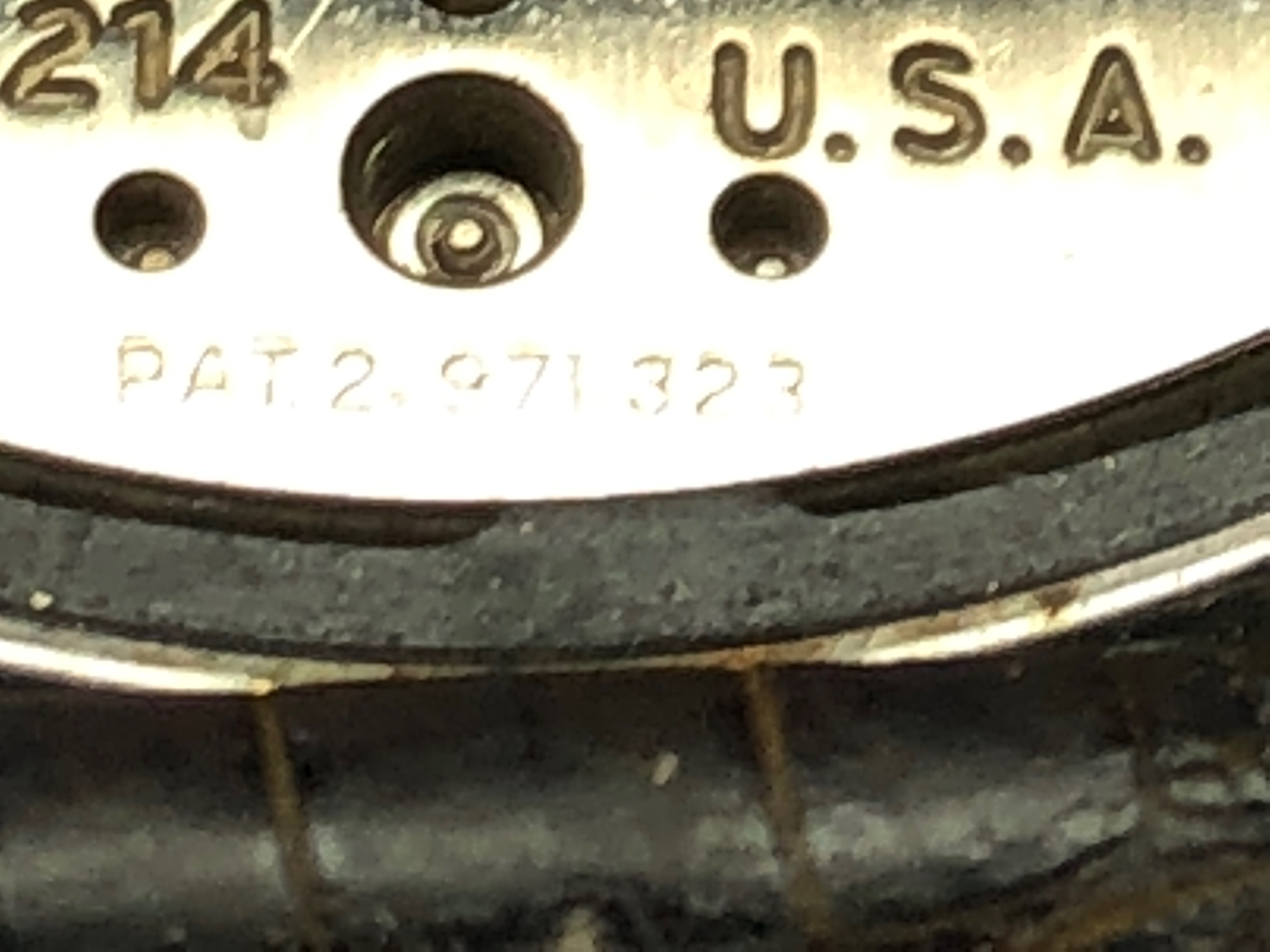 Terrible condition of this gasket. Definitely never replaced.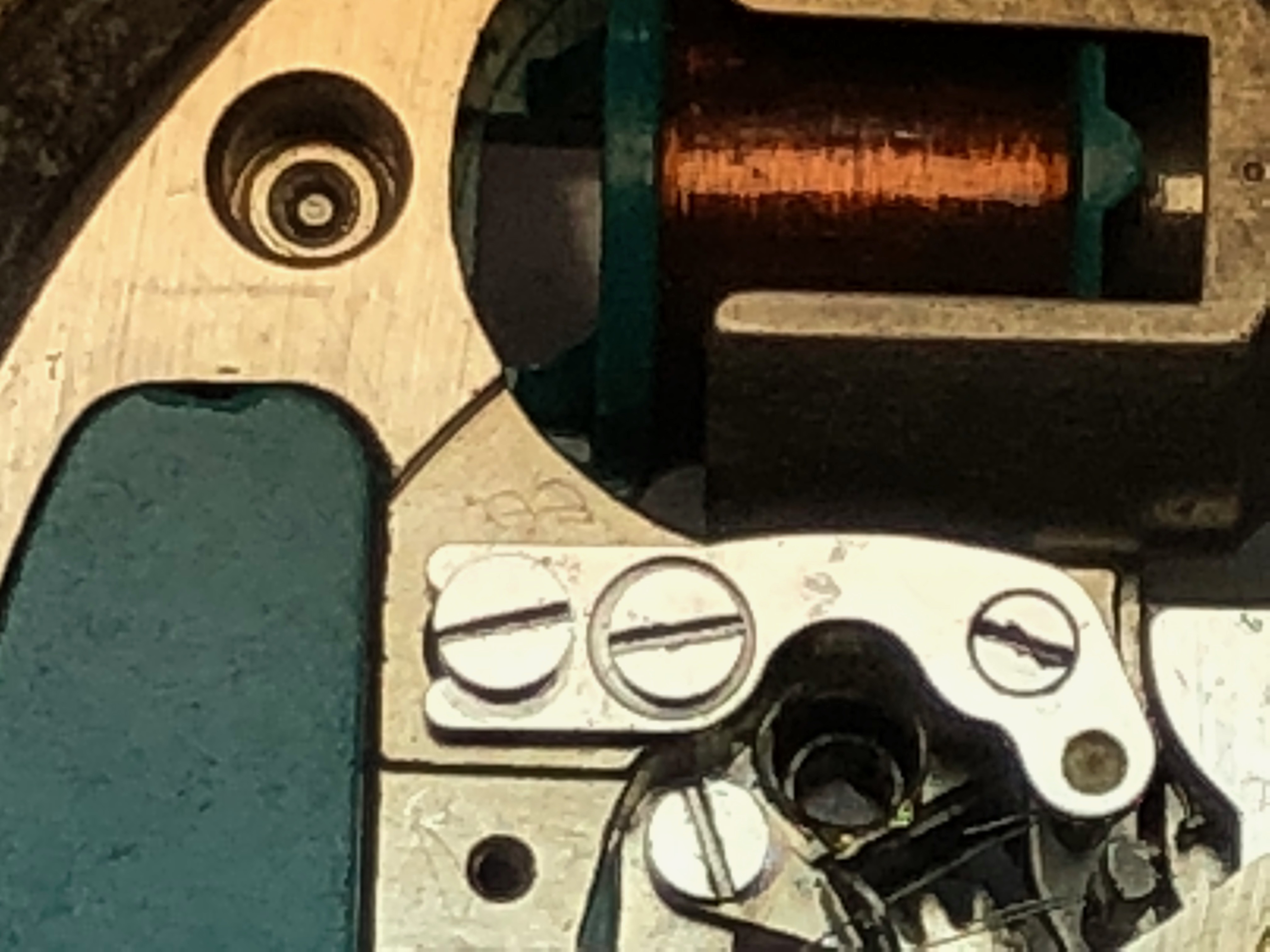 Initials scribed again, and pawl safety bridge is missing,,,,again. I can't help but wonder where all these parts are ending up?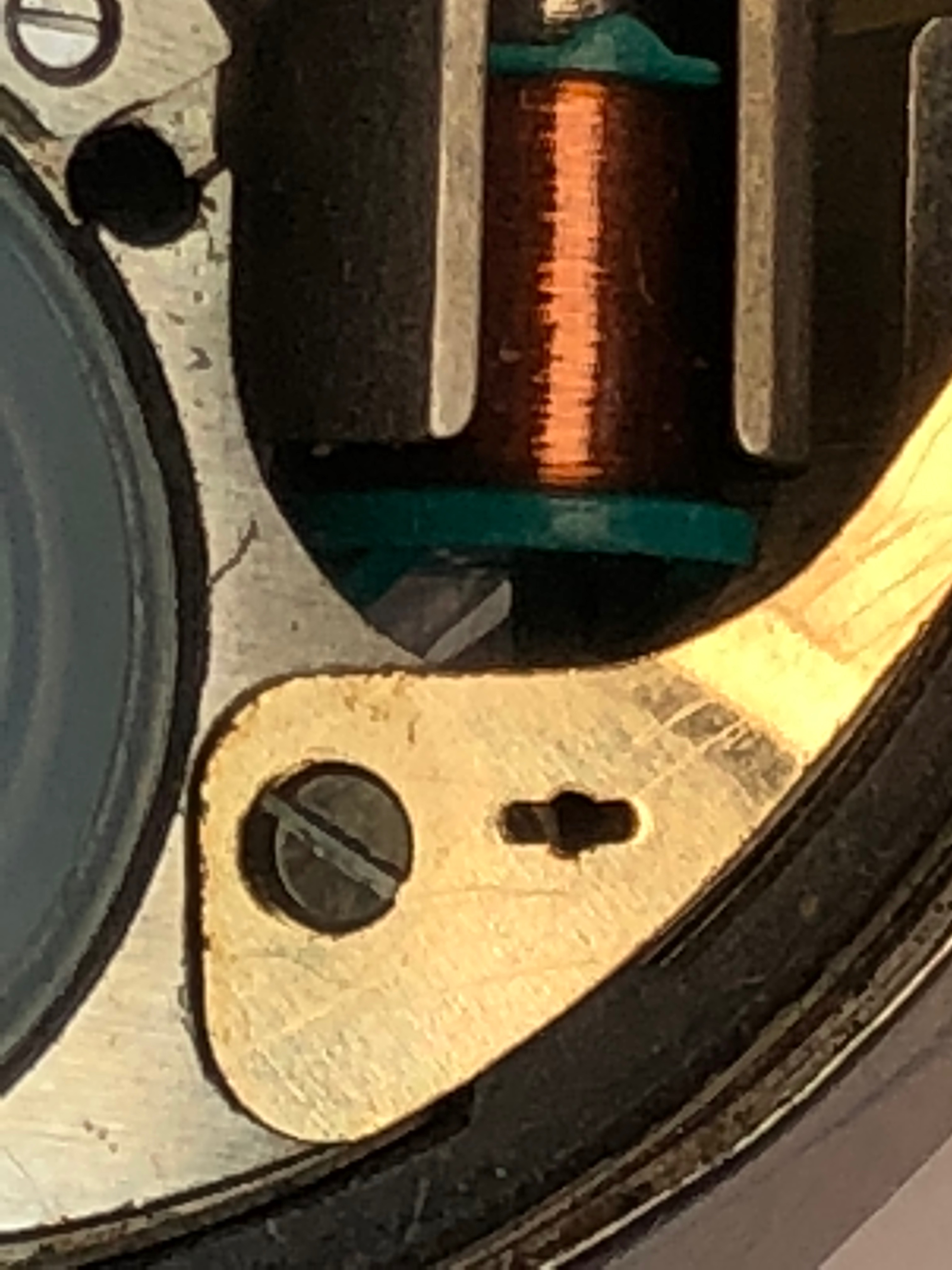 Mis-threaded screw, rusted and definitely should have been replaced with a new one.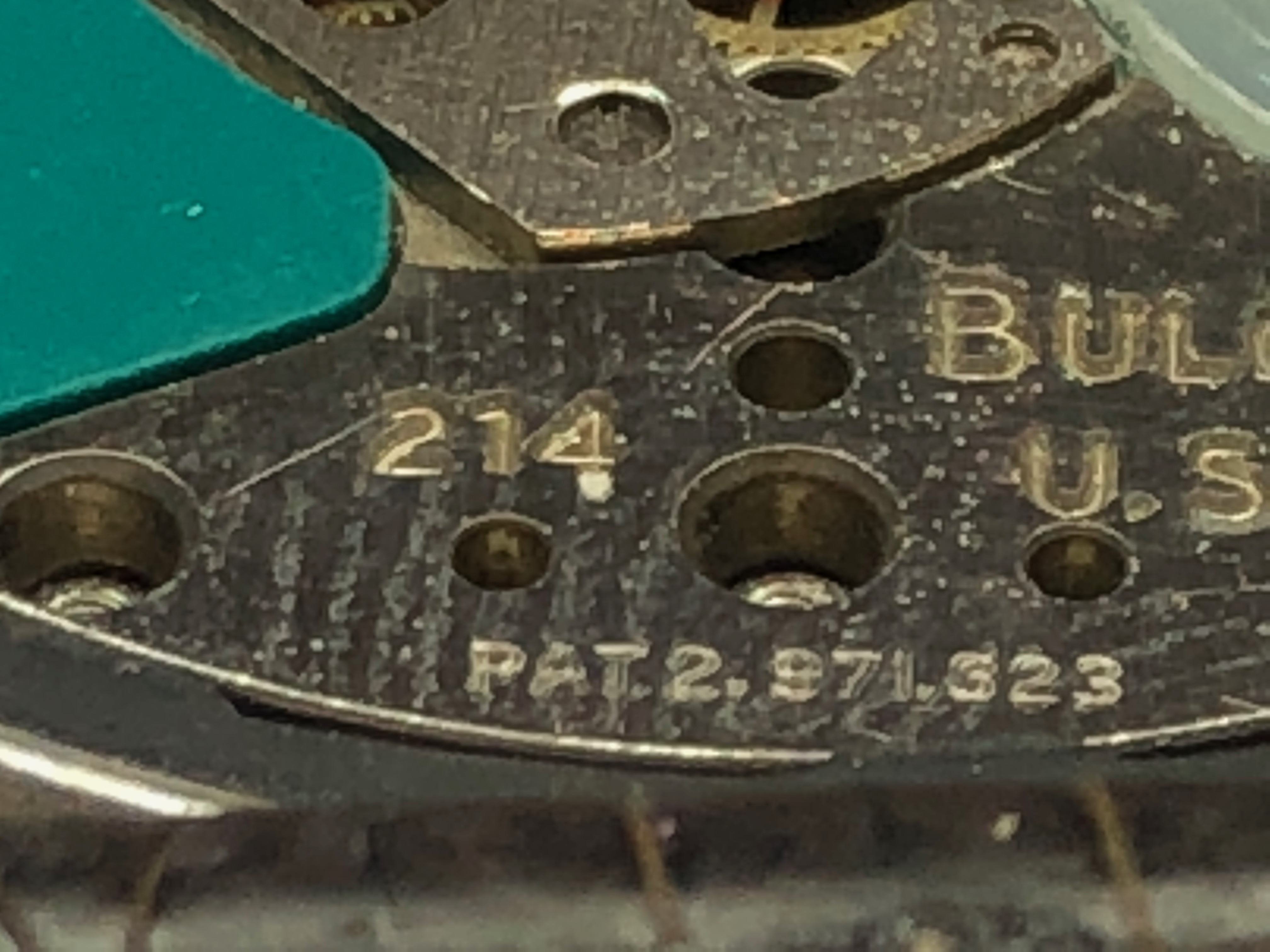 What a disgraceful mess. Look at the "pocking" on the plates. Never cleaned or polished. This kind of corrosion spreads throughout the movement given enough time. Oh, not to mention the fingerprints.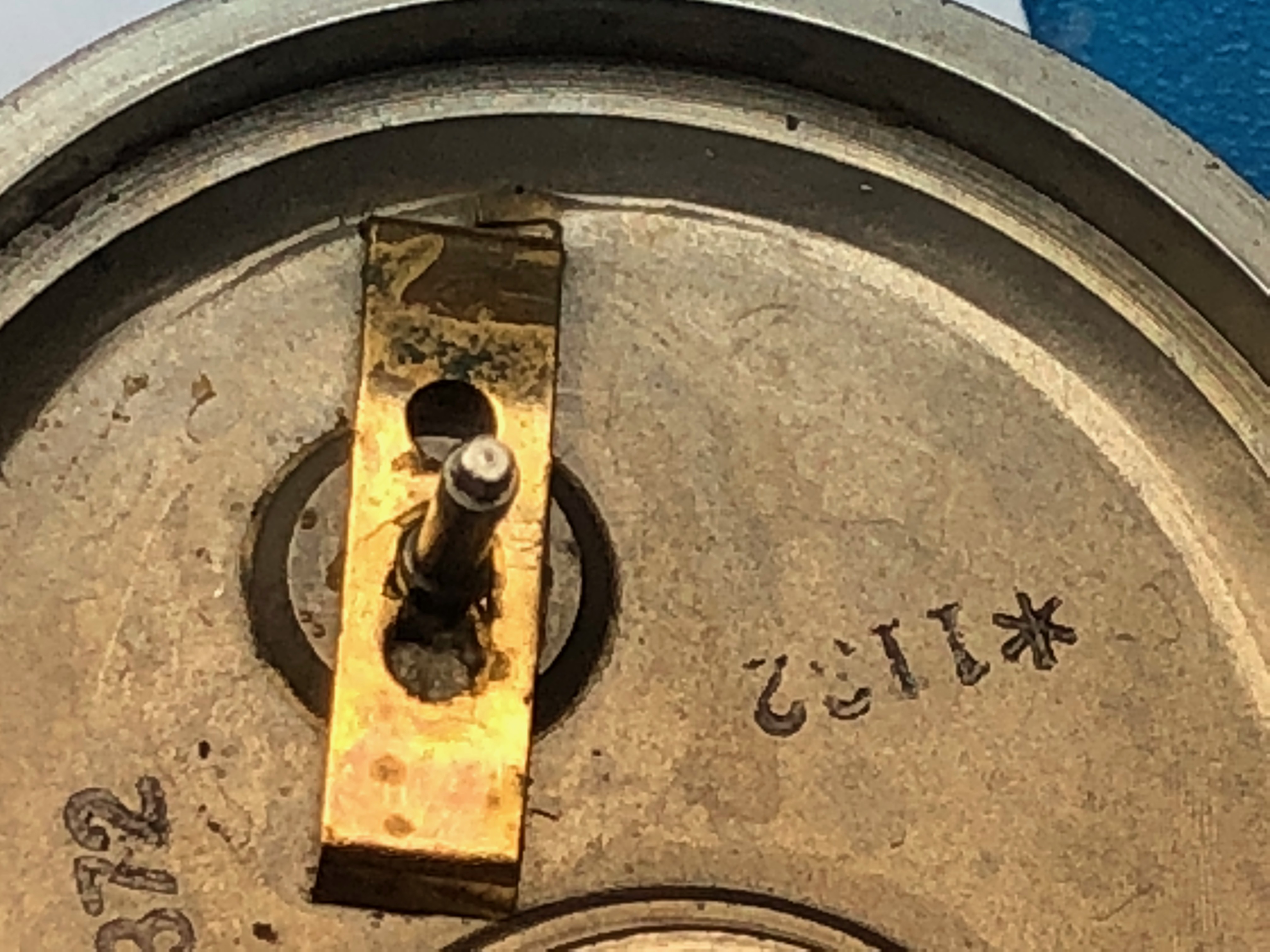 Come on, really? A rusted fly back spring, in a filthy case back. What are these customers truly paying for? Hobbyists claim to love these timepieces and this is how they treat them. Accutrons are famous for being able to run while "mildly" dirty, and these hobbyists are taking full advantage of that by replacing a battery and shoving them out the door.
Over the years, we've found paper clips, rubber bands and all sorts of things in these movements. Most often we find many parts MISSING. Hobbyists will typically complain about the prices that professional watchmakers charge. Of course, that makes sense. It's the only thing they can say about a craft they're clearly not qualified for.
A primary canon of ethics of professional watchmaking is to affect the service in a manner that leaves the timepiece in as close to original manufactured condition as humanly possible.
We'll try to post more photos as time permits. If interested, read our Accutron Nightmare story (it's in no way unique, it was just the first)