Old Father Time, LLC
Old Father Time is a sole proprietor LLC owned by B. D. Williams. OFT was founded in 1993 in Richmond, Virginia, and is organized in North Carolina, Delaware, Pennsylvania, and Virginia. Old Father Time, LLC has offered highly specialized, restoration of fine Swiss and American timepieces to the public through our showrooms and internet location. Our professional and/or Master Watchmakers are trained in the specific movements used in every popular watch of the day. As an authorized service agent, we've received training from Watch Manufacturers, as well as broad range Swiss watchmaking classes from WOSTEP.
Old Father Time, LLC is a factory authorized service agent for several large watch manufacturers, and in that capacity, adheres to the strict standards the manufacturers recommend for basic as well as advanced repair services for their base and complication timepieces.
Since 1993, Old Father Time, LLC has served tens of thousands of customers. Our client base includes 17 countries, and every state in the US. OFT is JBT and DUNS listed, and maintained an A+ Rating with the Better Business Bureau (BBB). Old Father Time is insured by Jewelers Mutual Insurance Company, and holds every major professional affiliation available. Our Accutron Watchmaker participates on various horological boards of directors, training committees and research groups.
In 2005 Old Father Time dedicated it's full resources to the repair and restoration of Bulova Accutron Tuning Fork Vintage Watches, made between 1960 and 1977 by the Bulova Watch Co. in New York.
In 2015, Old Father Time relocated to the Outer Banks of North Carolina and continues to serve its ever-growing customer base.
Want More Information about Accutrons or Restoration? Awesome!
Here are some additional OFT links:

Old Father Time Accutron Reviews & Customer Comments
Home Page
ACCUTRON WATCH RESTORATION BY OLD FATHER TIME
Accutron Watches for Sale
Accutron Batteries, Gaskets, Parts & Tools
Accutron Repair Anomalies & Things We've Learned Over These 26 Years
Accutron Bands
Accutron Photo Gallery of Restorations
Accutron Spaceview Restoration
Accutron 2181 Fully Restored
Accutron 214 and 218 Setting Instructions
Bulova Hot Sheets for Accutron and Repair
Facts about Accutron
Accutron History
Accutron Repair Photos
Accutron Repair Parts & Tools
Accutron Spaceview Watches for Sale
Old Father Time Prices
Old Father Time Security Information
Accutron Astronaut Watches for Sale
Accutron 218 Watches for Sale
Accutron Spaceview Restoration
Our Contact Information
Professional Affiliations:




Secure Encryption

Member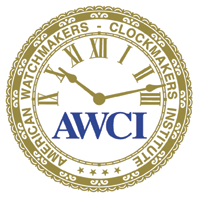 American Watchmakers
Clockmakers Inst.
MEMBER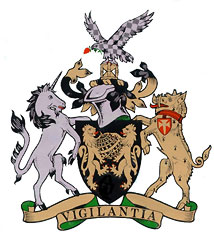 British Horological
Institute
MEMBER




Manufacturing Jewelers &
Suppliers of America


Dealer & Vintage Service Provider


Shipping & Tracking with Federal Express DVX
RATED by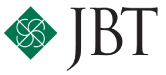 Jeweler's Board of Trade
All Material on this Site
Copyright 1993, 2023

Old Father Time, LLC
All Rights Reserved